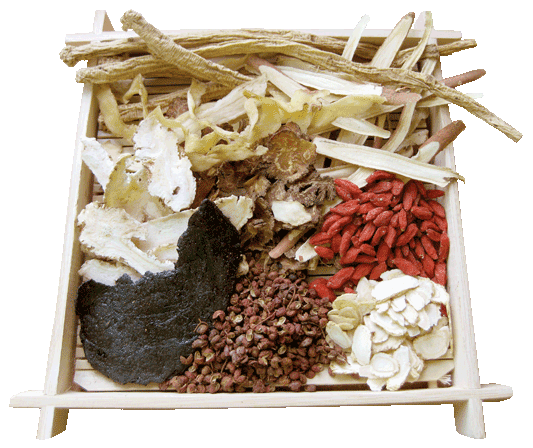 Rou Ku Cha is a Chinese Medical Herbal soup popularly served in Malaysia, Singapore, China, Taiwan. And Our A1 BRAND Penang Rou Ku Cha Spices complex of 100% herbs & special spices and DOES NOT contain any Food Additive, Preservative or Meat Extract, and that is 100% suit to Vegetarians.
For the medical herbs that we used,Included Pao Shen (Jinseng),DangGui (Aralia Cordata),HuaJiao (Zanthoxylum),GanChao (Liquorice),GouQiZhi (Medlar),TangSheng (Codonopsis),YuZhu (Polygonatum Japonicum),ShuDi (Rehmaria Root) & ZhuanXiong (Ligusticum Wallichii).
Ingredients to cook Rou Ku Cha soup may include type of meat or ribs, varieties of mushroom, pulp of garlic, and pieces of dried tofu or fried tofu puffs. You may add in light soya sauce, dark soya sauce & salt during cooking to make the soup taste more sweeter & slightly stronger flavor. It is depending on the individual flavor, someone may like ˇ°Light Rou Ku Chaˇ± or ˇ°Dark Rou Ku Chaˇ±. However both taste often acceptable by public.
Rou Ku Cha is usually eaten with white rice or noodles (sometime as a noodle soup), and often will serve with strips of fried dough (Youtian / YouChaKuih) & Shengchai (Lactuca Sativa) for dipping into the soup. Garnishing included pieces of coriander or spring onions. And there is also special sauce design for Rou Ku Cha as well (Minced garlic, chilies padi, light soya sauce & dark soya sauce)

A1 BRAND Penang Rou Ku Cha spices can cook type of meat or ribs, ie: Lamb ribs / rack bone, Beef ribs / rack bone or Chicken. The A1 Brand Penang Rou Ku Cha spices are very famous among Malaysia traditional herbs and spices soup, also commonly known as: "REMPAHAN SUP TULANG.
Moreover, the A1 Brand Penang Rou Ku Cha Spices (Rempahan Sup Tulang) have been awarded with the Certificate of Halal Authentication by Majlis Agama Islam, Pulau Pinang. It is very suitable for all race to use.